In-Home Massage
San Francisco Bay Area
I am also happy to bring my massage studio to the convenience and beauty of your Bay Area home. Pieds de terres and poolhouses alike, the Bay Area hosts some of the most stunning and unique homes in the world. If you prefer a session in the curated comfort and style of your Bay Area home.
I bring my table to locations throughout the San Francisco Bay Area Peninsula, including mobile massage in San Francisco itself, Daly City, South San Francisco, San Mateo, Burlingame, Woodside, Atherton, Menlo Park, Los Altos, and Palo Alto.
Services
I happily provide mobile service in the San Francisco Bay Area, generally on Monday and Friday, with the first session starting at 2pm and the final session starting at 8pm.
Because of the travel, timing and pricing can vary. To schedule an appointment, please contact me at (415) 469-1996.
When booking, please let me know if you have any allergies, especially to nuts, skin oils, essential oils, or floral essences.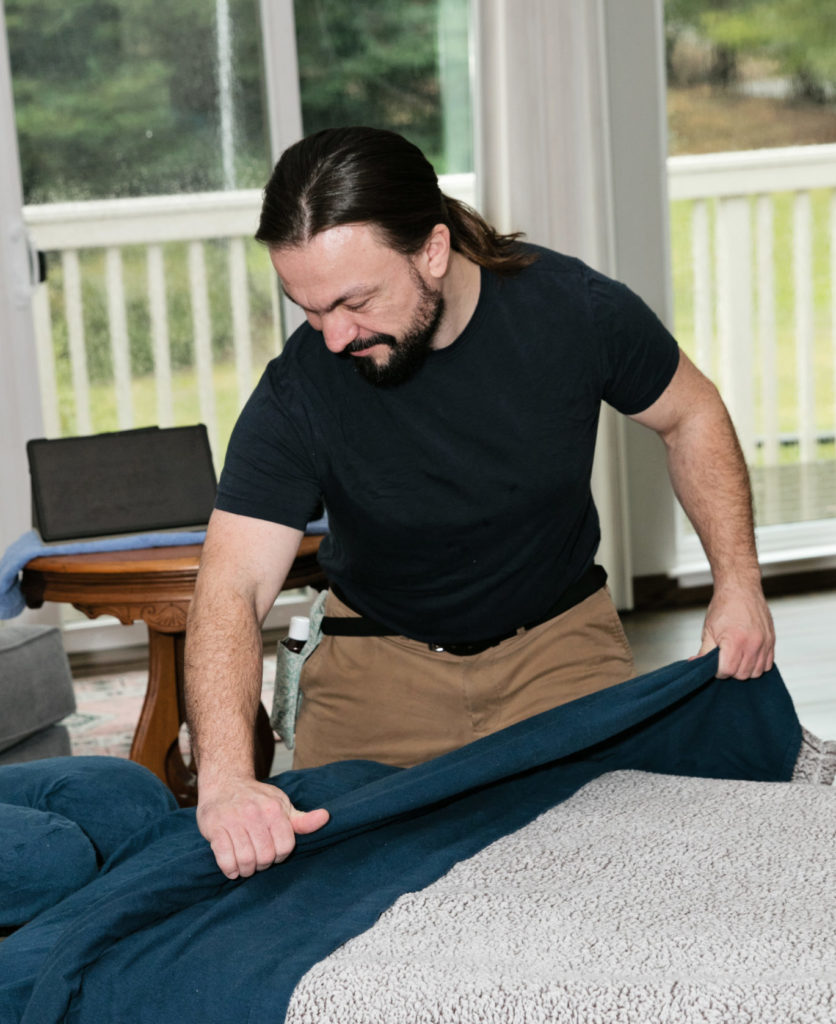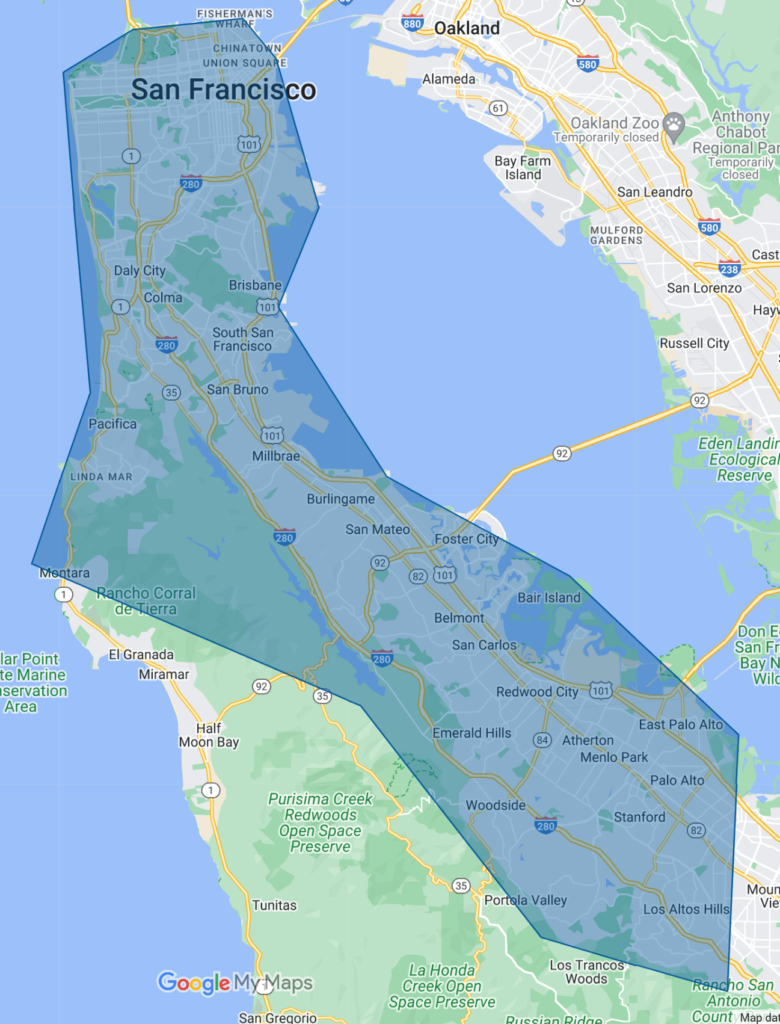 What I Bring
My massage table
A set of sheets and towels
My fantastic speaker with soothing music
Clorox Wipes
Oil bottle holster
Massage oil, usually unscented Sweet Almond Oil
When I begin a session, I ask, "What can I do for you today?" and that is the essence of my bodywork practice. Whether we are addressing complex musculoskeletal issues or the need for deep relaxation, every client deserves a unique, beautiful, mindful session.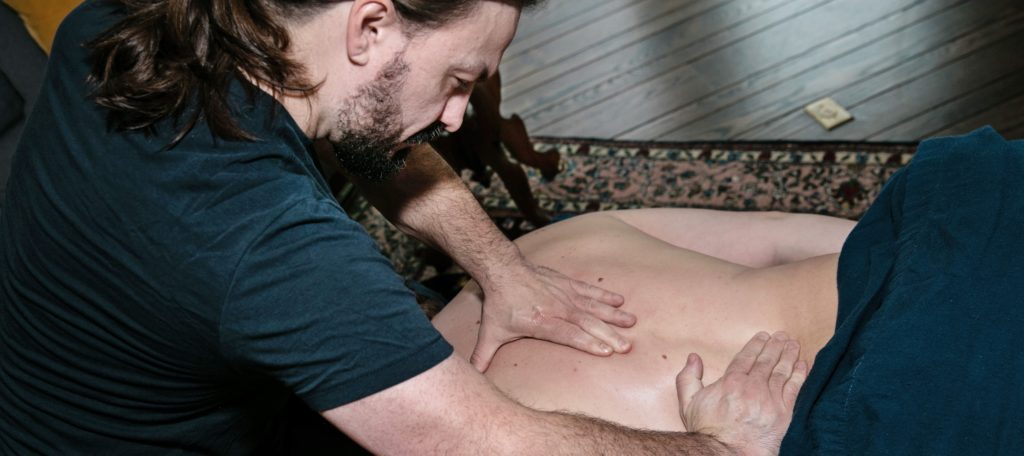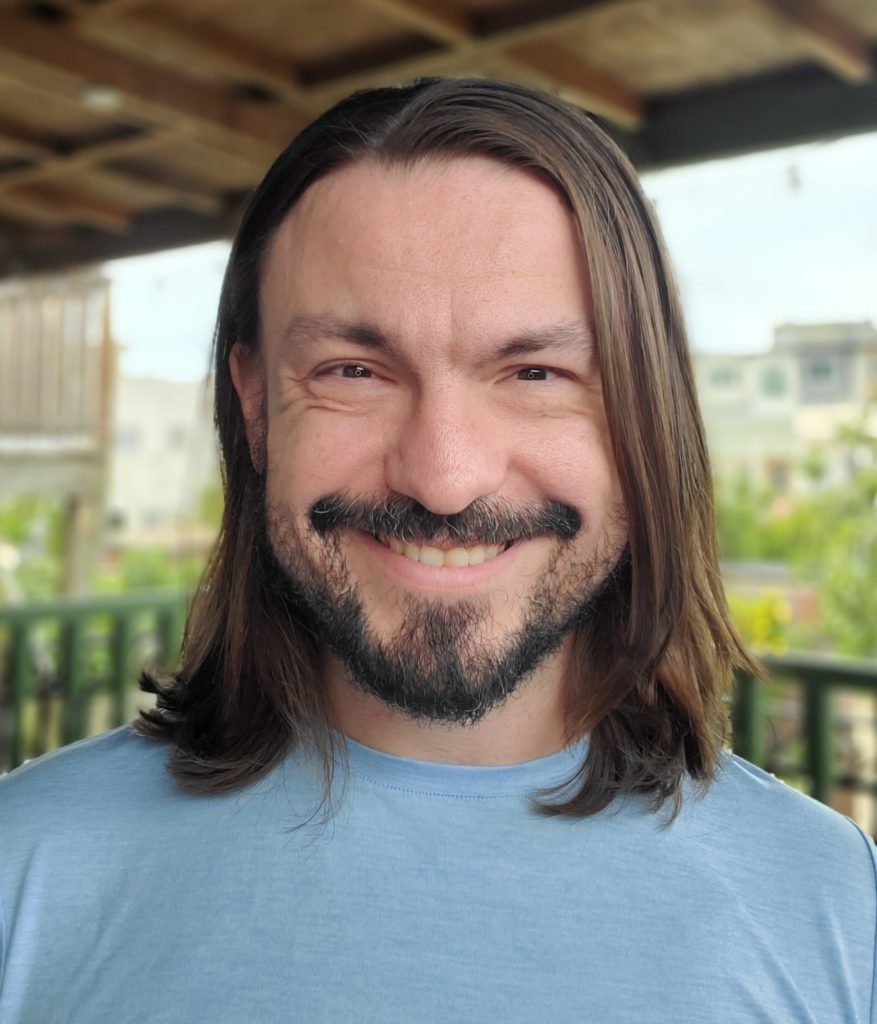 About Me
Jason Knisley, CMT, BS Kinesiology
I take immense satisfaction in helping my clients achieve relaxation while relieving pain and stress. With eighteen years as a CMT (certified massage therapist), I have developed a deep understanding of anatomy, kinesiology, and biomechanics, as well as a sensitivity to the energy and flow of the body.
In addition to my massage training, completed at National Holistic Institute's original Emeryville campus in 2004, I hold a Bachelor of Science in Kinesiology from San Francisco State University, with independent research in Motor Development.
My goal is to use my expertise and intuition to provide personalized sessions that meet the unique needs of each client, helping them to find balance and relief. Whether you are seeking relief from chronic pain, recovery from an injury, or looking to promote relaxation and self-care, I am here to lend a hand… or an elbow.

California Massage Therapy Council (CAMTC) #2522
Board Certified Massage Therapist (BCBTMB/NCBTMB)
Member of the American Massage Therapy Assocation (AMTA)