Nurturing Elbows Therapeutic Massage
Anything can be accomplished with knowledge, patience, and a skillful application of force.
My Services
I provide skilled, experienced, professional massage therapy housecall sessions throughout San Francisco and the Peninsula. I bring my seventeen years of experience as a massage therapist to help my clients relax from stress and recover from repetitive stress and atheltic injuries.
I typically see clients Sunday, Monday, Wednesday, and Friday, starting at 2pm, with the final appointment starting at 8pm. I am not yet offering online booking, but you can check my availability here or above, and call to book at (415) 469-1996.
To be more specific, I serve San Francisco and the Pensinsula, consisting of San Mateo County, including Daly City, South San Francisco, Hillsboro, Belmont, Redwood City, Woodside, Menlo Park, and Northern Santa Clara County, including Palo Alto, Los Altos, Los Altos Hills, and Mountain View.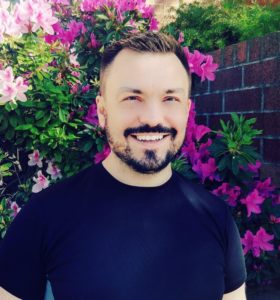 My Work
I believe that a massage should address underlying musculoskeletal issues while providing a relaxing, comfortable massage that, while opening tension, also provides relaxation for the mind. While I work most heavily with Swedish massage, myofascial release, and trigger point therapy, my practice is a synthesis of many methodologies, including joint mobilization, fascial scraping, energy work, and the work from my Bachelor of Science in Kinesiology.
Often clients have specific goals in mind.
Many of my clients have athletic injuries or repetitive stress trauma that they would like to address. Opening and calming the muscle of a badly-damaged shoulder, for instance, is a detailed process that can easily use an entire session. Most such clients have several areas of focus, such as hips, shoulders, forearms, and feet. These sessions usually consist of a combination of many massage and stretching modalities to release knots and fascial adhesions.
From time to time, they need relaxation.
Occasionally, the stress of life requires deeper relaxation. A graceful cascade of sinuous, flowing Swedish massage, paired with slow, relaxing music will help you rejuvenate and help you to unwind.
And still others like to chart a middle course.
Day-to-day stresses and neck kinks all need to be worked out in deeper, firmer massage. Using pockets of focused, therapeutic work interspersed with a firm petrissage, I smooth tight muscles throughout your body as I find them, releasing stress and bringing you back to yourself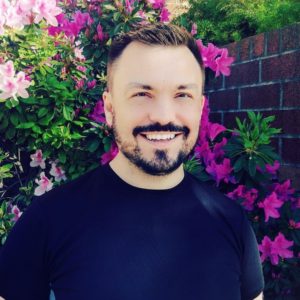 About Me
For seventeen years, it has been my great joy to be a certified massage therapist (CMT), helping restore function to and relieve pain in the tired, injured bodies of my clients. I utilize my academic studies of Anatomy, Kinesiology, and Biomechanics, my strong hands and my sharp sensitivity to energy to alleviate pain and restore movement, and to bring relaxation and restoration. My practice seeks to unite science and intuition, as they should be, in the service of easing pain and rejuvenating the body.
When I begin a session, I always ask, "What can I do for you today?" and that is really the essence of my bodywork practice. There is not a set or rote session for anyone, and I seek to address my client's needs then. Whether we are addressing complex musculo-skeletal issues or the need for deep relaxation, every client deserves a unique, beautiful, mindful session.