Relaxing, Therapeutic Bodywork
A unique synthesis of Swedish Massage, Myofascial Release, Trigger Point Therapy, and Joint Mobilization in a flowing framework to create the perfectly balanced session.
Knowledge and Experience
I am a Board Certified Massage Therapist, graduating from National Holistic Institute's original Emeryville campus in 2004. I have been practicing massage for 18 years and have a B.S. in Kinesiology from San Francisco State University.
Designed for You
Each massage is unique and tailored to your needs, be it musculoskeletal rehabilitation or deep relaxation.
Convenience of Your Location
I bring my table to locations throughout the San Francisco Bay Area Peninsula, including mobile massage in San Francisco itself, Daly City, South San Francisco, San Mateo, Burlingame, Woodside, Atherton, Menlo Park, Los Altos, and Palo Alto.
"I tried ~30 massage therapists before discovering Jason. Since then I stick with him. Jason has a great understanding of the body, gives wonderful effective massages, has helped me a ton with muscle pain and posture, & is always a pleasure to see. His visits are a highlight of the week." – Vaughan S.
What I Bring
My massage table
A set of sheets and towels
My fantastic speaker with soothing music
Clorox Wipes
Oil bottle holster
Massage oil, usually unscented Sweet Almond Oil
When I begin a session, I ask, "What can I do for you today?" and that is the essence of my bodywork practice. Whether we are addressing complex musculoskeletal issues or the need for deep relaxation, every client deserves a unique, beautiful, mindful session.
When booking, please let me know if you have any allergies, especially to nuts, skin oils, essential oils, or floral essences.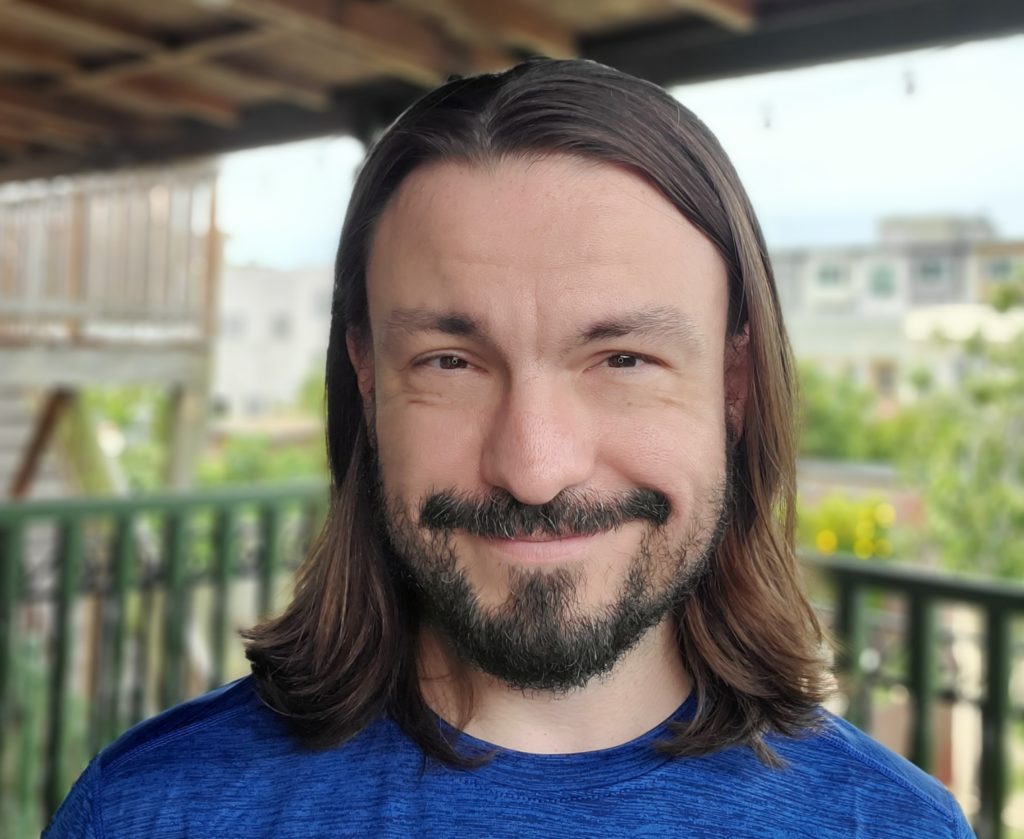 About Me
For eighteen years, it has been my great joy to be a certified massage therapist (CMT), helping restore function to and relieve pain in the tired, injured bodies of my clients. I utilize my academic studies of Anatomy, Kinesiology, and Biomechanics, my strong hands, and my sharp sensitivity to energy to alleviate pain, restore movement, bring relaxation and restoration. My practice seeks to unite science and intuition, as they should be, in the service of easing pain and rejuvenating the body.
My practice is informed by these many years of study, intense scientific curiosity, a studious mind, an intuitive understanding of the body, and fourteen years of experience as a massage therapist. I combine my skills and knowledge to relieve pain and restore movement to tired, stressed, overworked bodies, helping people to find relief, rejuvenation and function.
California Massage Therapy Council (CAMTC) License #2522
Board Certified Massage Therapist (BCBTMB, Formerly NCBTMB) #2000541