Anything can be accomplished with knowledge, patience, and a skillful application of force.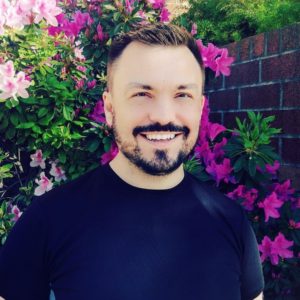 For fifteen years, it has been my great joy to be a certified massage therapist (CMT), helping to restore function to and relieve pain in the tired, injured bodies of my clients. I utilize my academic studies of Anatomy, Kinesiology, and Biomechanics, my strong hands and my sharp sensitivity to energy to alleviate pain and restore movement, and to bring relaxation and restoration. My practice seeks to unite science and intuition, as they should be, in the service of easing pain and rejuvenating the body.
When I begin a session, I always ask, "What can I do for you today?" and that is really the essence of my bodywork practice. There is not a set or rote session for anyone, and I seek to address my client's needs then. Whether we are addressing complex musculo-skeletal issues or the need for deep relaxation, every client deserves a unique, beautiful, mindful session.
My Offerings
I provide therapeutic massage throughout the South San Francisco Bay Area, bringing a pocket of tranquility to enjoy in the beauty of your own home or the convenience of your office. I offer a variety of massage styles and I am happy to address specific concerns or injuries.

Relax
Before the wires all spring out of control, take a moment to make everything stop and gather yourself. A graceful cascade of sinuous, flowing Swedish massage, paired with slow, relaxing music that will help you regain strength and sanity.
Rebalance
Shake off the cobwebs and return to life with deeper, firmer massage. Pockets of focused, therapeutic work are interspersed with a firm petrissage set to buoyant music, releasing stress and bringing you back to yourself.
Reforge
Athletic injuries and repetitive stress trauma can take a toll on your body. Deep Myofascial Release and Trigger Point Therapy synergize to open and mend stubborn knots and balance muscle tone, bringing with it comfortable ease and mobility